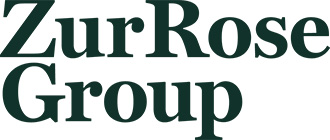 Group Data Protection & Compliance Officer 80-100% (w/m/d)
About the role
As the Head of Data Protection, reporting into the Group Legal Counsel, you will be responsible for overseeing the Groups data protection strategy and its implementation to ensure compliance with all applicable laws and regulations in the area of data protection and professional secrecy for the various current and future business models of the Zur Rose Group across multiple jurisdictions. You keep track of the development of the legal framework to enable seamless and personalized health journeys to improve healthcare outcomes and people's lives.
Qualifications
Minimum of 8 years of data privacy focused roles in healthcare, or similar,
Hands-on responsibility to manage data privacy contracts, consents, compliant data structure and architecture and regulations (including HIPAA, GDPR, and state requirements)
Fluent in German and English
Master's in law with an affinity and passion for technology
5+ years of legal experience with data and digital asset management in healthcare or similar
Prior experience leading and managing a team of high-performing legal experts.
Big PLUS
Experience in Health Care
Bar exam
Negotiating contracts
Contact
If you are interested, please apply using the online application button
If you have any questions, please do not hesitate to contact us on
052 724 17 89
.