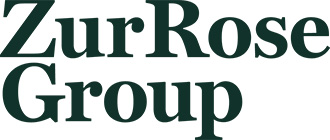 Journey Project manager 80-100% (m/w/d)
About the role
As a Project Manager, you will help develop the scope, create the plan, execute and track the performance of health journeys for specific health conditions/diseases enabling the Zur Rose Group in its vision to become the healthcare ecosystem of Europe. You will define the resource needs to reach the objectives and manage resources in an effective and efficient manner. To bring your projects to life, you coordinate an agile multi-functional journey team and inspire them to push the boundaries of what's possible.
Determine and define project scope and objectives to bring seamless and personalized health journeys to life
Set up meetings and multi-functional teamwork cadence aligned with Journey Lead
Align resources needed to reach objectives and coordinate resource deliverables in an effective and efficient manner
Prepare budget based on scope of work and resource requirements and track project costs in order to meet budget
Develop and manage a detailed project schedule and work plan using project management software tools
Coordinate internal resources and third parties/vendors for the flawless execution of projects
Report and escalate to management as needed
Create and maintain comprehensive project documentation, reporting
Provide project updates on a consistent basis to various stakeholders, internal and external, about strategy, adjustments, and progress
Prepare Executive-level presentations for consistent and timely project updates
Manage contracts with vendors and suppliers by assigning tasks and communicating expected deliverables
Utilize industry best practices, techniques, and standards throughout entire project execution
Monitor progress and make adjustments as needed
Measure project performance to identify areas for improvement
Qualifications
Bachelor's degree in computer science, business, or a related field
Minimum 5 years of project management and related experience
Proven ability to solve problems creatively
Strong familiarity with project management software tools (i.e. Basecamp, Airtable, - Trello, Monday), methodologies, and best practices
Experience seeing projects through their full life cycle
Excellent analytical skills
Strong interpersonal skills and extremely resourceful; excellent written and verbal communication skills
Proven ability to complete projects according to outlined scope, budget, and timeline
Preferred Qualifications
Project management experience, consultancy experience at top consulting firm a plus
Project Management Professional (PMP) certification preferred
Experience working across multiple countries and cross-cultural experience and effectiveness in working across organizational boundaries to define, manage and prioritize work
Contact
If you are interested, please apply using the online application button
If you have any questions, please do not hesitate to contact us on
052 724 17 89
.