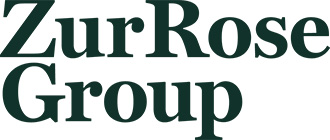 Senior Data Engineer 80 - 100% (m/w/d)
About the role
Ownership of the ecosystem data platform, including data pipelines, data warehouses and data access
Strategic advancement of the ecosystem data platform in close collaboration with the ecosystem product owner to ensure data capture along future health journeys
Design, implement, test, deploy, and maintain stable, secure, and scalable data engineering solutions and pipelines in support of data and analytics projects, including integrating new sources of data into our central data warehouse, and moving data out to applications and affiliates.
Gather business and functional requirements and translate these requirements into robust, scalable, operable solutions with a flexible and adaptable data architecture.
Implement and monitor best in class security measures in our data warehouse and analytics environment, to prevent unauthorized access to highly sensitive health data
Set up data governance to carefully manage data, ensuring clear data definition, proper access management, and appropriate control.
Close collaboration with ecosystem journey team and responsible data scientists to guarantee all relevant data is captured along the consumer journey and to ensure consumer opt-in allowing data processing and analysis.
Qualifications
Master's degree or higher in a related field of study
At least 5 years of experience as a data engineer, preferably in an international setting
Proven track record of building data warehouses and data pipelines combining data from multiple legal entities across multiple geographies
Strong command of relational databases and SQL. Extract, Transform, and Load (ETL) data into a relational database.
Proficiency with Python or R, especially for data manipulation and analysis, and ability to build, maintain and deploy sequences of automated processes with these tools.
Demonstrated ability to learn new techniques and troubleshoot code without support
Demonstrated ability to write clear code that is well-documented and stored in a version control system (we use Git).
Demonstrated ability to work independently and be a self-starter.
Excellent listening, interpersonal, communication and problem-solving skills.
Demonstrated ability to work effectively in teams, in both a lead and support role.
Use APIs to push and pull data from various data systems and platforms.
Experience working with cloud infrastructure services like Amazon Web Services and Microsoft Azure is preferred
Effective time management skills, including demonstrated ability to manage and prioritize multiple tasks and projects.
Contact
If you are interested, please apply using the online application button
If you have any questions, please do not hesitate to contact us on
052 724 17 89
.